Seting Easy Network
Easily complete the network configuration with Cloud EaZy Networking

Cloud EaZy Networking is developed for AVTECH products (DVR / DVR / IP cameras) to simplify network configurations by following steps below:

1. Connect RJ45 cable to a router hooking up
    with Internet

2. Download the AVTECH mobile app, EagleEyes,
    and install

3. Register an account for EagleEyes Cloud
    Services on EagleEyes

4. Scan the barcode (on the monitoring display or
    on the device itself depending on the device
    you have)

Note: You could manually key in the MAC address
          of the device in case barcode scan fails.
   High Adaptability
Easily traverse in different types of networks
Cloud EaZy Networking provides the technology used to support a wide range of network types, making network configurations easier.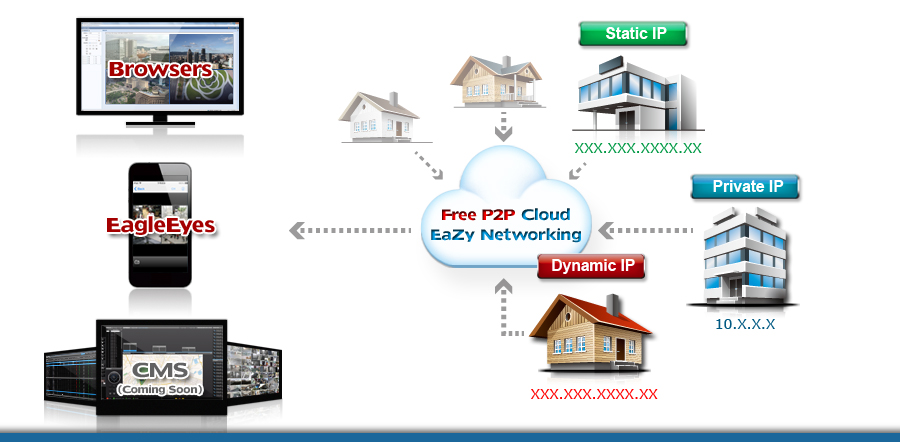 Buddy

Intuitively Operate, Easily Share

With the friendly design of Cloud EaZy Networking, sharing your monitoring video with your family or friends will be a piece of cake. You can easily share your account and classify your Buddy to many levels to share your authority of accessing the device separately. What's more, you are able to configure the life time of device access for each level to manage data resources.

Health Check

Device online / offline status in hand

Health Check informs you of device login / out events via the cloud service of Cloud EaZy Networking